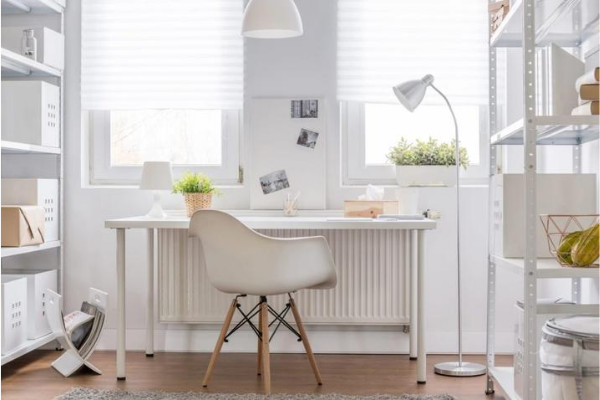 Organize and Plan Home Repair
To discuss how to organize and plan home repair, I would like to tell you a short story.  A friend of mine (Mike, you know who you are!) told me recently that, "if I was organized, I would be dangerous." We commented back and forth for a bit about some related character traits, but for some reason this familiar phrase stuck with me this time. How important is it to be organized, I thought. I can focus broadly on lots of things at once and still be effective, right?
Multi-task or not?
The truth is that I really can't! Being organized and knowing what the tasks are and taking them one at a time in an intentional way is essential to being effective and victorious in any area of life.  Getting organized and planned about your home repair is no exception.
With planning, what separates the leaders from the followers? It's the ability to assess and plan for success and then work the plan to completion. I can hear you saying right now, "Yeah, I've heard this before. I plan everything." My question to you is, do you?
Plan Everything!
How many of us have pulled the towel rack off its mount with the towel in the morning and said, "I've got fix that!", only to be back in the same place the next morning. Or, if you're a guy, have you ever found that your wife is discouraged by the failing appliance that has been broken for 6 months, but only seems like 6 days to you? Or if you're a homemaker, has your family wanted to host a party or gathering for a while now, but just need to get the house in shape first?
To use my friend Mike's term, I propose that "we would be Dangerous if we would just organize our home repair"!
How to Get Started
Why do we plan our child care, physical care, pet care, emotional care, and lawn care, but don't plan our home care? I would like to change that. This year, I urge you to set aside planned time each month to evaluate and make repairs on your home. Some good questions to ask could be:
1. Do I know what to look for around my house to find problems that may exist?
2. Do I have a place to document the needed repairs that I find?
3. Do I have them prioritized in order of importance?
4. Do I have a plan to get them completed?
5. What would it take to work my home repair plan?
Could you spare one Saturday morning a month to get started? Identify all the items that you are aware of that need your home repair attention. Put them in one place and prioritize them. You might consider setting up a Trello account and making a board just for To Do items around the house. Make categories that make sense to you and prioritize within those categories. The account at Trello.com is free!
Unknown Repair Needs
Another point to consider is the repair needs that are not known. For example, another friend of mine, Ron, called me one early Sunday morning and said that he found 3″ of water in his entire basement and wondered if I had any advice on where to go next. I went over there to help him dry everything up and discovered that his sump pump was seized up and it was not running! The water problem was a result of one of the first heavy spring rains and frankly his entire lower level depended on that sump pump kicking on when it was needed, but it didn't! This was an unknown repair that was needed.  How do we plan to avoid these types of home repair disasters?
It is called monthly assessment.
Check out our blog post on testing your sump here.
A simple manual test of his sump pump at the right time of year would have revealed the ineffective culprit! Consider studying up on what components of your home need to be checked or assessed and when. By trial and error, you can come up with a pretty good list.  Another option is to take advantage of subscription products that are available to you. By subscribing to our membership group on Facebook, you not only get the regular monthly assessment list of what to assess and when, but also tips and training from a pro! This is very inexpensive and, as my friend Ron will tell you, it will save you money in the long run!
Proactive Home Repair Community
Go to this link to learn more about our special group for those wanting to learn more in the year ahead about getting their home repair organized! 
4 Easy Steps to Get Started in Home Repair
So as we all look to improve and grow in the new year ahead, I strongly recommend putting your home repair back on your radar. After all our houses aren't just houses, they are what our family calls home. So commit this year to bringing your family home!
Take action:
1. Make a regular monthly appointment with yourself to dedicate to home repair
2. Set up a Trello account to list and prioritize your repair items
3. Subscribe to a very inexpensive monthly assessment program to make sure you know what to look for
4. Work the plan!
Get our free eBook that explains this in more detail!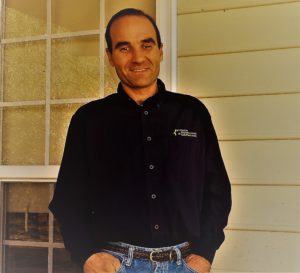 My best to you all in the year ahead as you work to "Bring Your Family Home"!
Handyman Bruce