About Us
Home Maintenance Solution was founded in 2004 by owner Bruce Petrov.  Bruce, owner of Petrov Construction, had noticed that homeowners had an unmet need. A need for trusted, ongoing, personal home maintenance.
Bruce saw that homeowners were stressed by having to call all types of vendors to care for their home. He started HMS as the One Solution, the one place to call for repairs and updates.  Our Maintenance Programs provide a personal technician and plan for your home.
We are blessed to have each one of our Team members and appreciate their valuable contributions to our company.
We service St. Louis and St. Charles Counties in Missouri.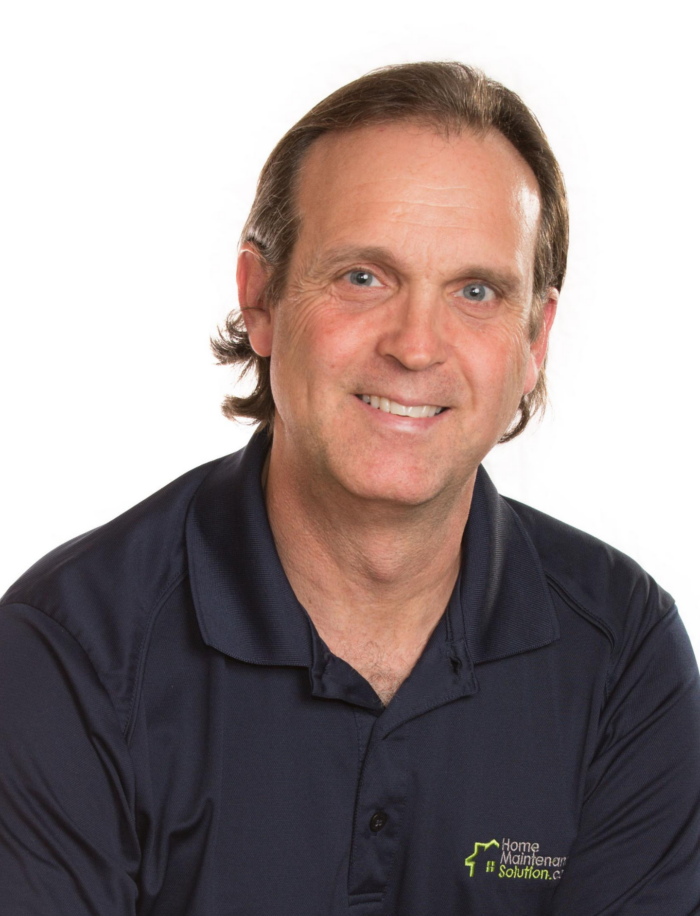 Meet Pete – Certified Program Technician
Pete has been with HMS since 2005. Prior to that he worked in the construction industry. He is skilled in all manners of home repair and has drawn lots of valuable insites from his years working on homes.
He loves to work with his hands, he enjoys visiting his inlaws in Mexico with his wife, he is an avid Miami Dolphins fan and loves the NFL!
Pete is very hardworking, dependable and energetic.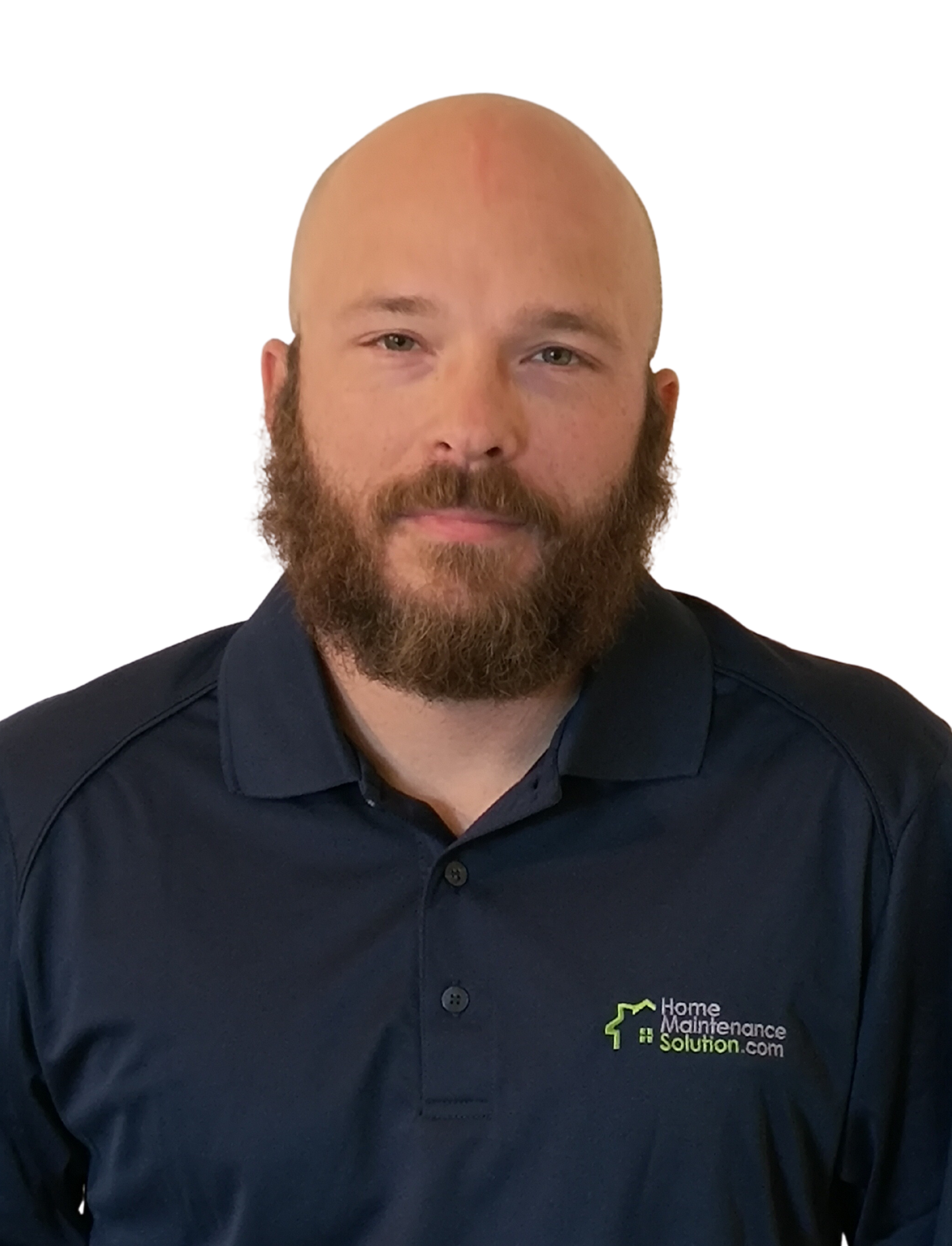 Meet Chris – Certified Program Technician
Chris has been in the construction industry for the past 12+ years.  Everything from framing, siding, flooring, tiling, to remodels. He loves bathroom remodeling.
He and his wife have 5 kids, 3 girls 2 boys
His favorite vacation is going camping and floating in southern Missouri.
He enjoys woodworking and working on his small farm with chickens, rabbits, and goats.  He's had ducks, quail, and pigs in the past.
He and his wife are on the board for Winfield sports association and members of a local church
Chris wants to treat his customers the way he would like to be treated and help them feel happy with their investment.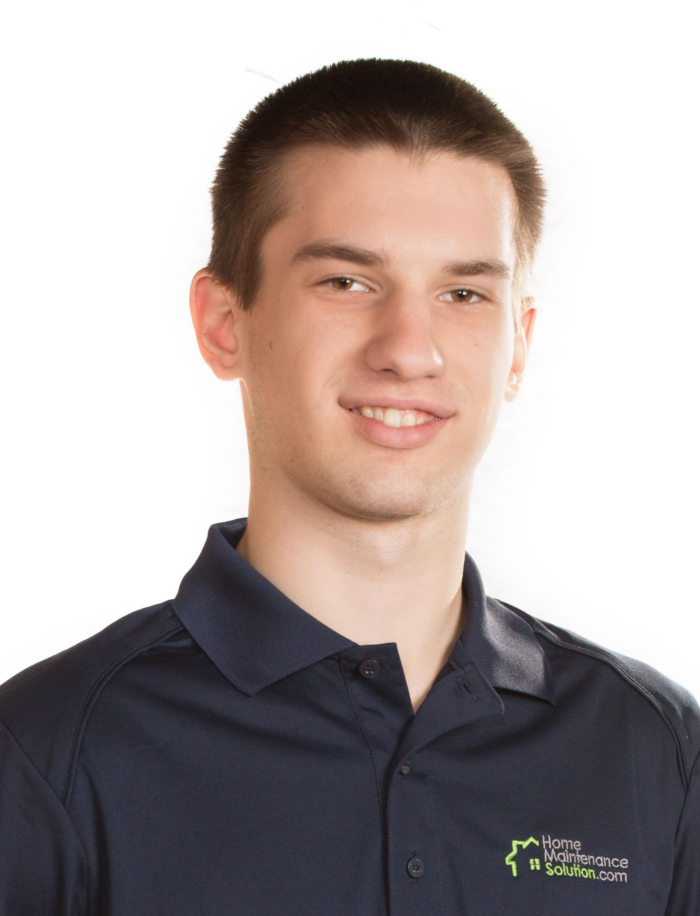 Meet Jake – Certified Program Technician
Jake has grown up working on homes with the family business and has accumulated several years of experience. He is great at finding innovative ways to solve problems.
He has built his own home for his wife, Lilli. He loves playing football, working on cars and playing airsoft.
Jake is very thoughtful about his work and has a strong sense of integrity.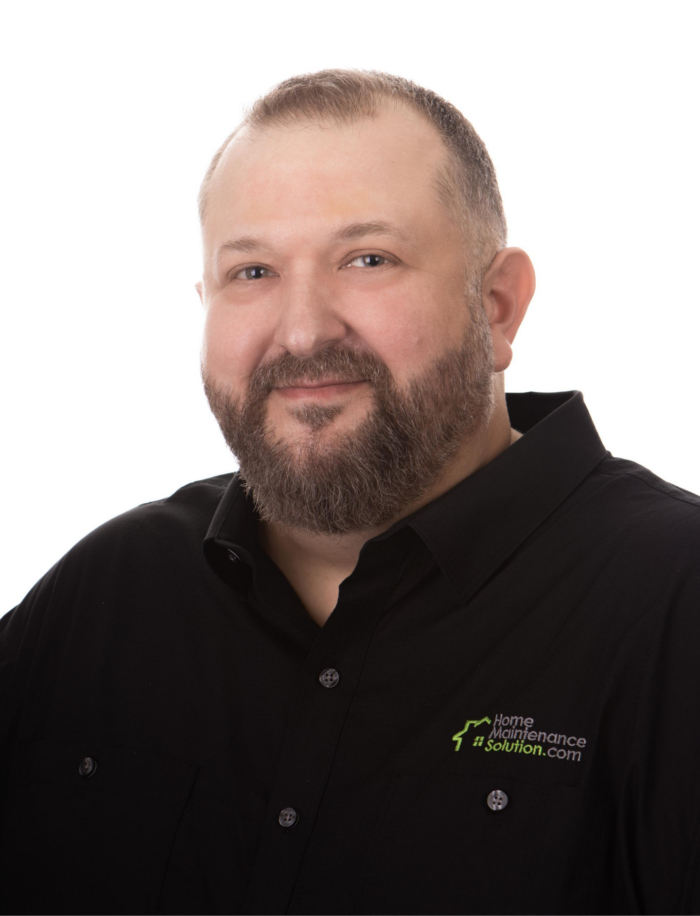 Meet Vaughn – Account Manager
Vaughn worked in the stone industry for 20 years. He did both residential and commercial applications including carving the Missouri statue on Union Station, stone repairs at the St. Louis Cathedral Basilica, and refurbished stone work and tera cotta at the St. Louis Zoo.  .
He is married to Kristi  and has three grown children. He enjoys building things, music and spending time with his family.
Vaughn is good at listening to customers and helping them find creative solutions for their repair and design needs.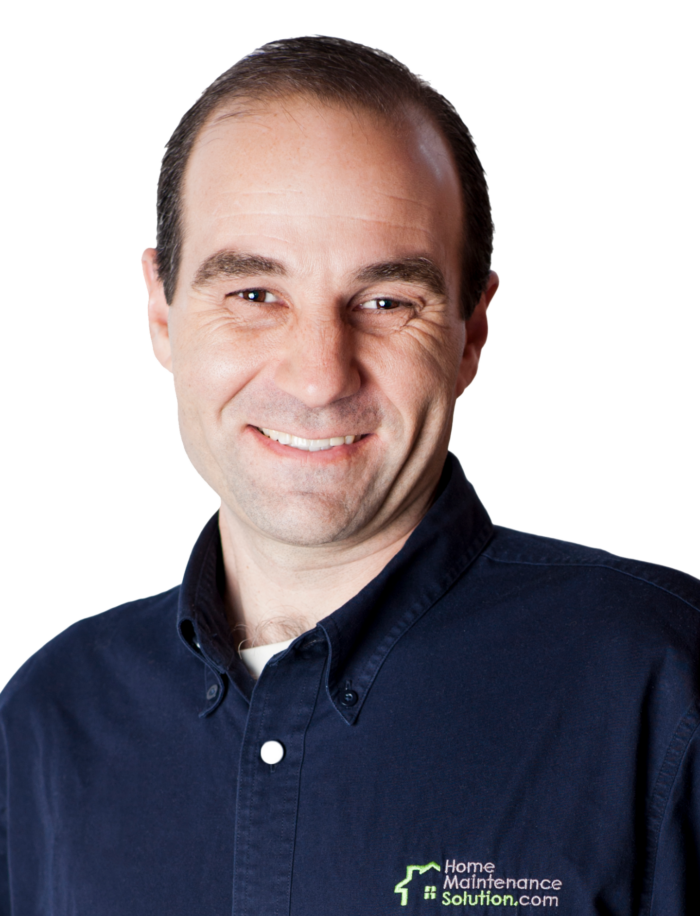 Meet Bruce – Owner
Bruce started in the building industry professionally in 1995, as a general contractor.  He worked on his own at first, but eventually worked up to doing large, custom high-end renovations with a full crew of carpenters and reliable subcontractors. He started HMS in 2004 with the desire to help homeowners proactively maintain their homes.
He is married and has 6 kids and 2 granddaughters. He enjoys spending time at the lake and water related sports.
Bruce is passionate that HMS improve the lives of its customers and employees. He loves to  do that through hands on, practical solutions for customers and by empowering his team to continue that vision.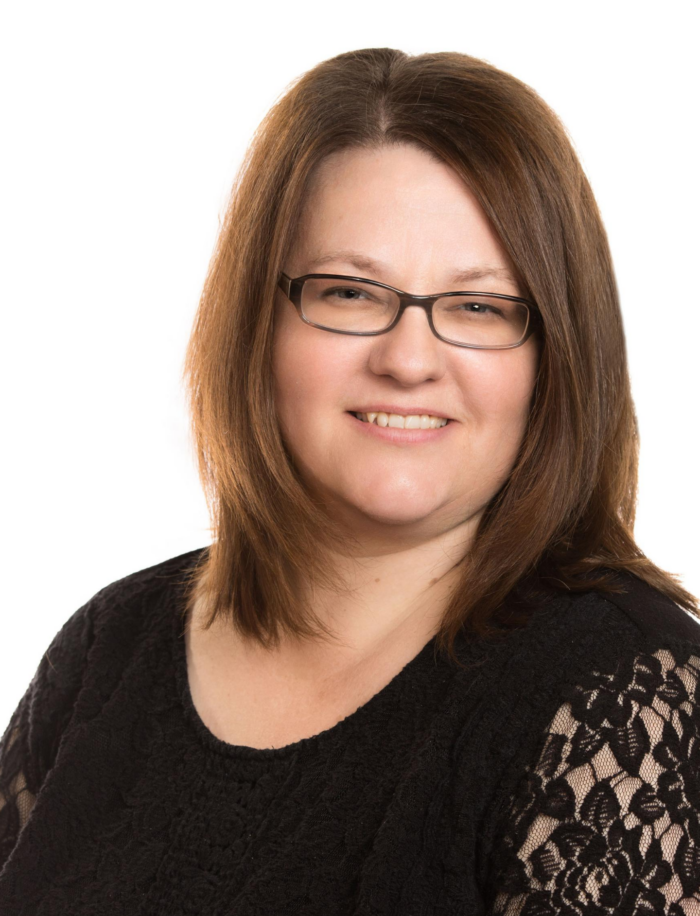 Meet Kristi – Office Manager
Kristi is the Office Manager and has been with the company since 2016. She handles our customer service, scheduling, social media and all other office related tasks. It is her desire to keep our customers informed and things running smoothly.
She is married to Vaughn and has three adult children. She enjoys decorating, cooking and spending time with her family.
Kristi is calm under pressure. She is able to help others feel heard and taken care of when there is a lot going on.

Contact Us:
54 Gables Ct.
Wentzville, MO 63385
Phone: 636-332-0343