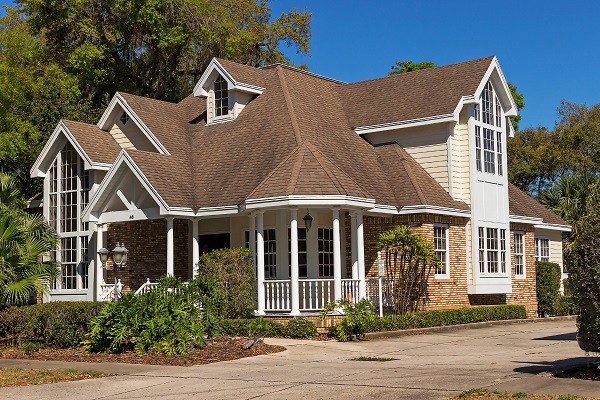 There are several areas on a roof that can cause water problems, but this the most common problem that I find: Damage to the flashing around plumbing vent pipes! Learn how to avoid water damage to your home. There are two main types of pipe flashings.
Lead Pipe Flashing that won't Avoid Water Damage
Here is a lead flashing that has been chewed on by squirrel, most likely. This will not help you avoid water damage to your home!
This type of flashing is normally used around a cast iron plumbing vent. The lead should surround the pipe and the extra should fold over the top of the pipe, toward the inside. That causes the rain water to run on the outside of the flashing or in the pipe, which are both fine. The problem that has been caused by the squirrel chewing the top of the lead is that now water can get between the pipe and the flashing. This allows the water to go right into your attic! Best case scenario is that it causes a stain on your ceiling. At the worst, it will cause ceiling and framing damage or mold to grow in your attic!
Neoprene Pipe Flashing that won't Avoid Water Damage
Another type of pipe flashing is the neoprene flashing.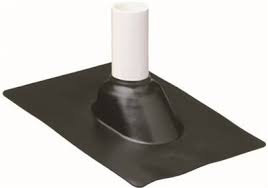 This type is most commonly used over a PVC plumbing vent. This type is made to snugly slide over the PVC pipe and create a seal near the roof line. The rain water, in this case, can run on the inside of the pipe or on the outside, but when it hits the neoprene seal, it runs over the flashing and down the roof.
Look at this failing seal. You need to learn to spot problems here if you want to avoid water damage to your home. The neoprene has gotten brittle and cracked. This one is very advanced and has been leaking for months, I'm sure! Usually, I find them with a small crack in the neoprene that just lets a small amount of rain water through.
In either case, doing a quick annual inspection of the roof will allow you to catch this problem before it becomes a big problem! Above all, if you're a DIY homeowner, you should know what to assess each month on your home to protect your asset and keep your home serving your family well.
For our monthly checklists and our free eBook on being a more productive DIYer, visit www.AskHandymanBruce.com
I truly hope that these posts help you to make your home a more peaceful and enjoyable place for your family!
Handyman Bruce
"Bringing your family home!"