Frequently Asked Questions
Do I need a "HMS Home Assessment" and what is it?
Yes, The HMS Home Assessment is a very important and cost saving tool for your home technician to have. It not only provides him with the initial remedial list, but it also gives us much needed information that we keep in our secure database for maintaining your home, such as types, model numbers, etc. Your initial assessment list and your ongoing visit reports are placed into your HMS Service Binder which becomes a valuable resource for the maintenance history and well being of your home.
What is "Scheduled Home Maintenance"?
Scheduled home maintenance is a proactive approach at keeping ahead of costly home repair issues. With quarterly/monthly visits from the same qualified technician, you can rest assured knowing that the small issues are getting resolved before they become costly.
What is a Quarterly Visit?
A Quarterly Visit is a prescheduled 4 hour visit to your home by your certified HMS technician. During this visit he will perform a 30+ point seasonal check of your home as well as make repairs from your maintenance list. These maintenance items could be from your list on our database or those issues that just came up last week.
What do you cover?
HMS is not an insurance policy. Don't think in terms of coverage, but what time will allow. We can correct or repair virtually any problem through the time that your technician has at your home. If you have enrolled in our basic quarterly plan, then we can do what ever he can accomplish in the regular Quarterly Visits. I think you'll be surprised; give us a try! We can even take care of very large issues through our Preferred Contractor program. HMS is the one solution for all your home maintenance needs!
Do I have to pay for everything up front?
No, you will not be asked for money until our service is performed. We will send a bill following each visit to your home and you will have 30 days to remit payment.
How does your plan work?
HMS assesses your home and its needs. We then establish a schedule to make repairs and improvements around your house. In time, this approach brings peace of mind and smooth functioning home.
What is a "preferred contractor"?
A Preferred Contractor is a contractor that has met our high standards for experience, quality, dependability, and customer service.
When do you use preferred contractors?
Larger jobs that require a project approach will require the work of a contractor that specializes in that area. We work with you and those contractors to ensure the work is performed the way you want and in a timely manner.
How is HMS any different than a standard handyman services?
Typical handyman services perform an on-demand task. These services are unfamiliar with your home, your needs, and are typically done by different technicians each time. HMS takes the complete approach of a full assessment of your home, understanding you and your desires, and works to ensure your happiness for a long term relationship. We even work with you to ensure the work we don't do, gets done right.
Can I cancel my agreement?
Yes, you may cancel your agreement at any time, forfeiting only your previous visit's payment and your one time setup fee.
Do you service Illinois?
We want to ensure premium customer service by focusing on an area we can cover effectively. We currently do not service the Illinois area at this time.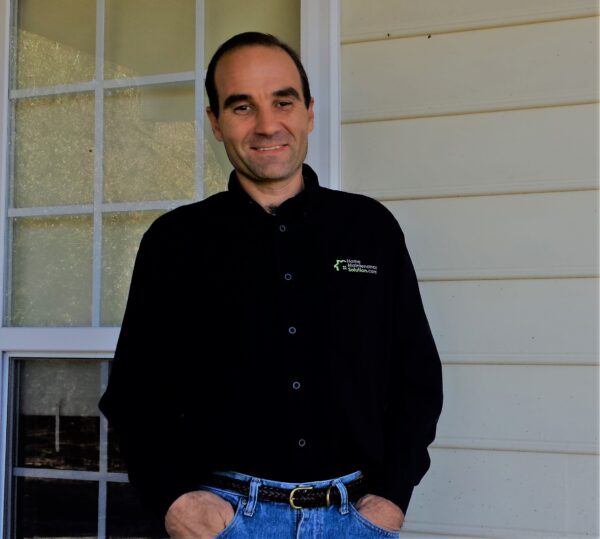 Hi, I'm Bruce.  I'm a father of 6 children and I've been in the construction industry for 25 years!
I've learned lots of things the hard way and I can help you avoid costly mistakes.  Check back for weekly tips and tricks to keep your DIY skills growing and sharp!  Read more about me here.

Contact Us:
54 Gables Ct.
Wentzville, MO 63385
Phone: 636-332-0343