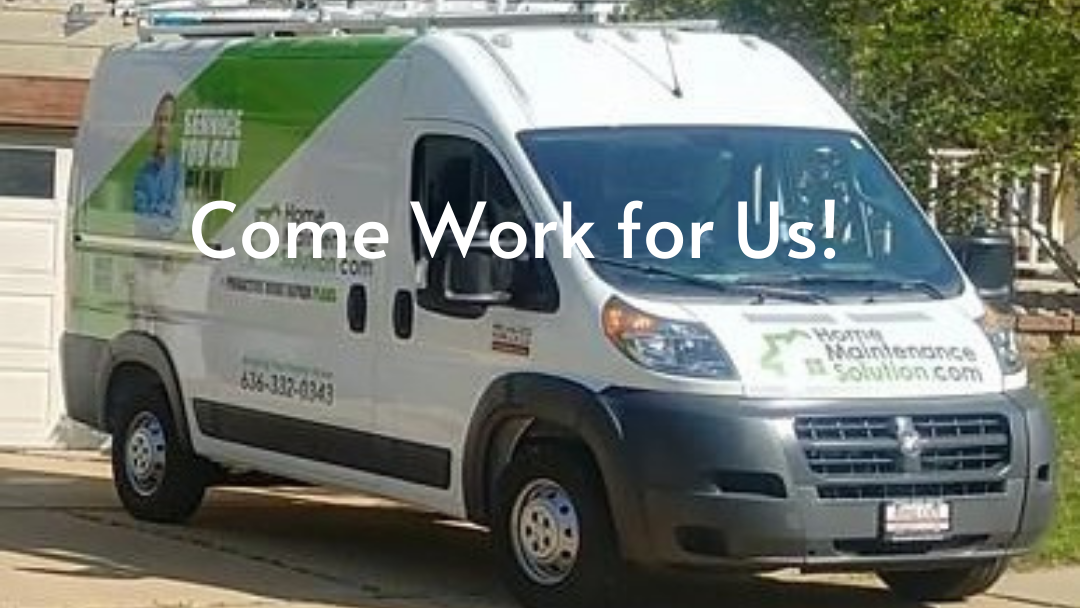 We Need Your Skills
We are looking to hire a person with approximately 10 years of experience in the residential construction trades. This position will require knowledge of electrical, plumbing, carpentry, drywall, painting and other residential concerns. The employee will eventually be responsible for a customer base of up to 80 homeowners who will receive quarterly maintenance visits during which he will perform season specific preventative maintenance and make needed repairs and updates to the home.
Job Specifics
Click on the "+" symbol to see information.
Job Description
HMS technicians perform all manner of repairs and upgrades to customer homes. Jobs can range from a punch list of small repairs to a small remodel. We do not do large construction jobs. We are focused on taking care of our Program Customers.
All jobs are scheduled by the office and assigned to the technicians. We service St. Louis and St. Charles counties.
Beginning technicians work solely on quoted jobs until they begin taking on Program Customers.
As a technician becomes a Program Tech more and more of his calendar will be filled with recurring program customer visits. Open slots are filled by quoted jobs.
Each tech provides their own tools.
It is likely that prospective techs will have certain trades that they have a lot of experience in and others that they will need to grow in as they proceed.
Wages and Benefits
Pay $25-35 hourly, depending on skill and tools

Company van

Company phone

Medical and vacation benefits after 3 months.
Must have a supply of your own tools.
Must be proficient with email/cell phones.
Must pass drug and background tests.